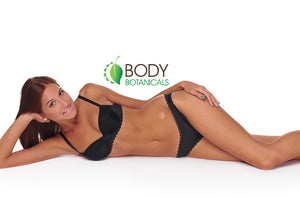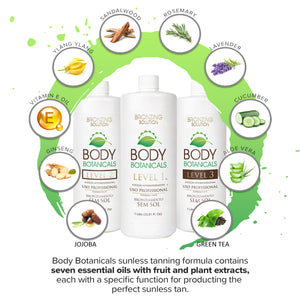 About Us:
We create the best version of yourself with a Tan.
Over "1 million" Tans Worldwide and Counting.
Our own unique blend of 7 essential oils, combined with our proprietary Aromatherapy fragrance which we believe offers you the quickest and easiest way to achieve a healthy and natural looking tan without any fuss or mess.
Made with Love & Care since 2001.
We love what we do, which is why we make sure every batch of our product is made with care and love! We are committed to delivering nothing but the best.
Our sunless solutions and skin care products are developed in the United States, Brazil, and Europe, and we've amassed a number of certifications to support our development and manufacturing processes.
The Food and Drug Administration (FDA) does not regulate sunless bronzing products, but the FDA has approved all of our ingredients. In at least 30 other countries, Body Botanicals products have been certified as skin-safe.
technologies
ODOR CONTROL
Body Botanicals solution contains odor control technologies that elimiate any offensive odor. Body Botanicals uses a natural aromatherapy scent that elimintes odor production. Our aromatherapy scent leaves your skin feeling refreshed and rejuvenated.
LONG-LASTING
Body Botanicals solution drys quickly on the skin with no sticky feel. Body Botanicals solution penetrates deep into the skin due to its moisturizing properties giving you a true natural looking tan that last 10-12 days with natural fading.
ANTI-ORANGE
Body Botanicals anti-orange technologies offers you confidance that your tan will never be orange when fully developed. Body Botanicals only uses Vegetan™ by Givaudan DHA, produces small batch runs and bottles the solutions in UV resistant containers.